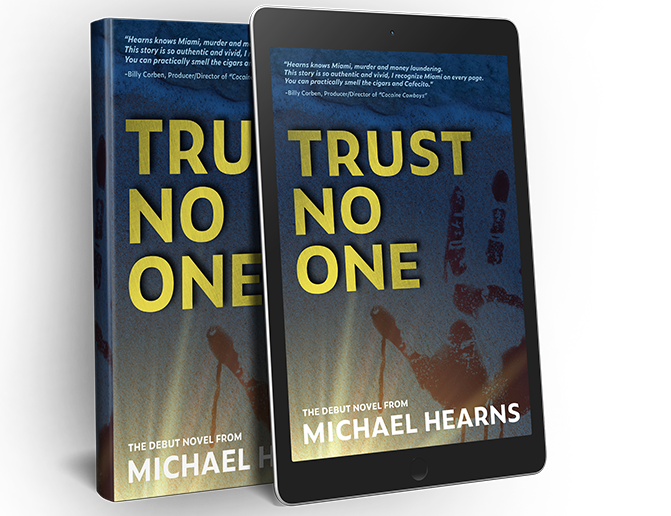 Trust No One
Vice Intelligence Narcotics (VIN) undercover Detective Cade Taylor knows the sultry streets and complex underground of Miami better than he knows himself, and definitely better than anyone knows him. But when the underground bursts into the forefront of Cade's life with inexplicable murders of cocaine money launderers connected to Cade, he must resort to his knowledge of the crime world to keep alive. Driven to emotional exile by his divorce and the secretive VIN unit he excels in, Cade isn't accustomed to being the center of attention. Leading a "normal" life isn't in the cards for him. He spends as much time awash in cocaine and money laundering as he does relishing the decadence and glamour of the city. Secretly investigating if he's being set up as a murderer or if he's next on the hit list, Cade races against the clock through Miami, while trying to protect the confidential secrets of the clandestine drug world he lives in—not an easy feat when keeping his own secrets. Digging deep into the crime world he spends his life disassembling from the inside, Cade finds that the palm shaded streets of Miami hide more than money laundering, drug trafficking, and double lives—and that the answers he needs don't always shine in the sunlight.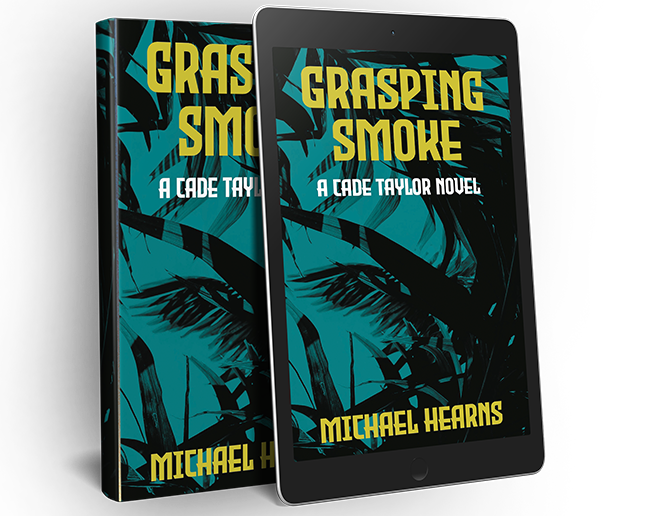 Grasping Smoke: A Cade Taylor Novel
Cade Taylor returns from Michael Hearns' debut novel "Trust No One." It is six months later, and life isn't any easier for undercover vice narcotics detective Cade Taylor. A failed marriage, faltering relationships, and the constant danger of being undercover in Miami has him feeling spiritless and alone. Assigned to a DEA task force, he is tasked with supporting another federal agency and finds himself on the verge of burning out. But it's the betrayals Cade can't see that pose the greatest threats. He is a man seemingly without direction. Cade slowly becomes reconstructed as he helps a novice homicide detective challenged by a series of connected murders. Cade's lonely wanderings of Miami's grittier streets and neon lit hot spots suddenly has investigative purpose as he risks all he has left in him to uncover the truth—a labyrinth of misdirection, false promise, and sinister individuals that thrive in the darkened shadows cast by Miami's towering buildings and tall palm trees. He can see what is before him, but it is all so elusive, just like grasping smoke. He must weave amongst the cloaked agendas of those around him hidden in the dark—but can he navigate what lies beyond his own darkness?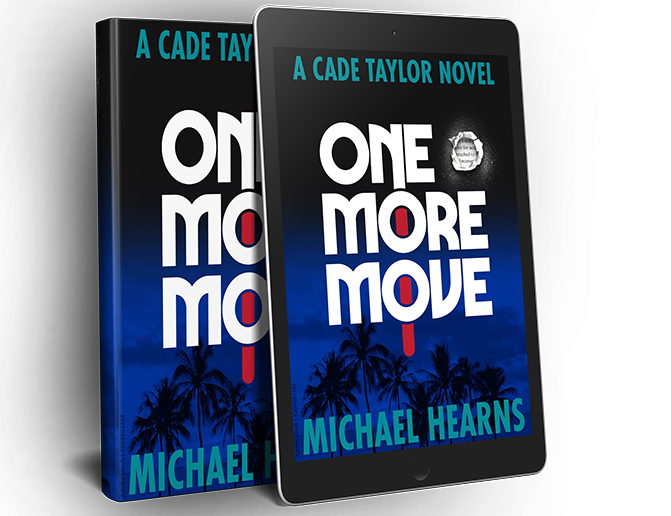 One More Move: A Cade Taylor Novel
Michael Hearns' debut novel, "Trust No One," introduced the world to Vice Intelligence and Narcotics (VIN) detective, Cade Taylor. His second book, "Grasping Smoke," solidified Cade Taylor as a dynamic, action-driven character. In Hearns' third installment, "One More Move," Detective Cade Taylor, still living and working in the tropical splendor of South Florida, is asked to aid a Drug Enforcement team on a standard operation. In the drug world, nothing is standard. On the surface, this case appears simple, but Cade quickly becomes ensnared in a net of misdeeds, cover-ups, and evasive allies. In the wake of his divorce and the tremendous stress and violence of being a VIN detective in Miami, Cade finds himself confronted with the biggest case of his career. As the truth rises up, so does the shocking involvement of those he should depend upon and those who will stop at nothing to serve their own interests. In the abyss of the job that's wringing him dry, Cade navigates the rarely seen darker edges of the tropical landscape and aquamarine vistas of Miami. He thrives in the parts of Miami that get cropped out of the postcard images. "One More Move," like its predecessor novels, takes the reader on a journey that many never see, the unpolished grittier side of a police badge. The side of the badge closest to the heart.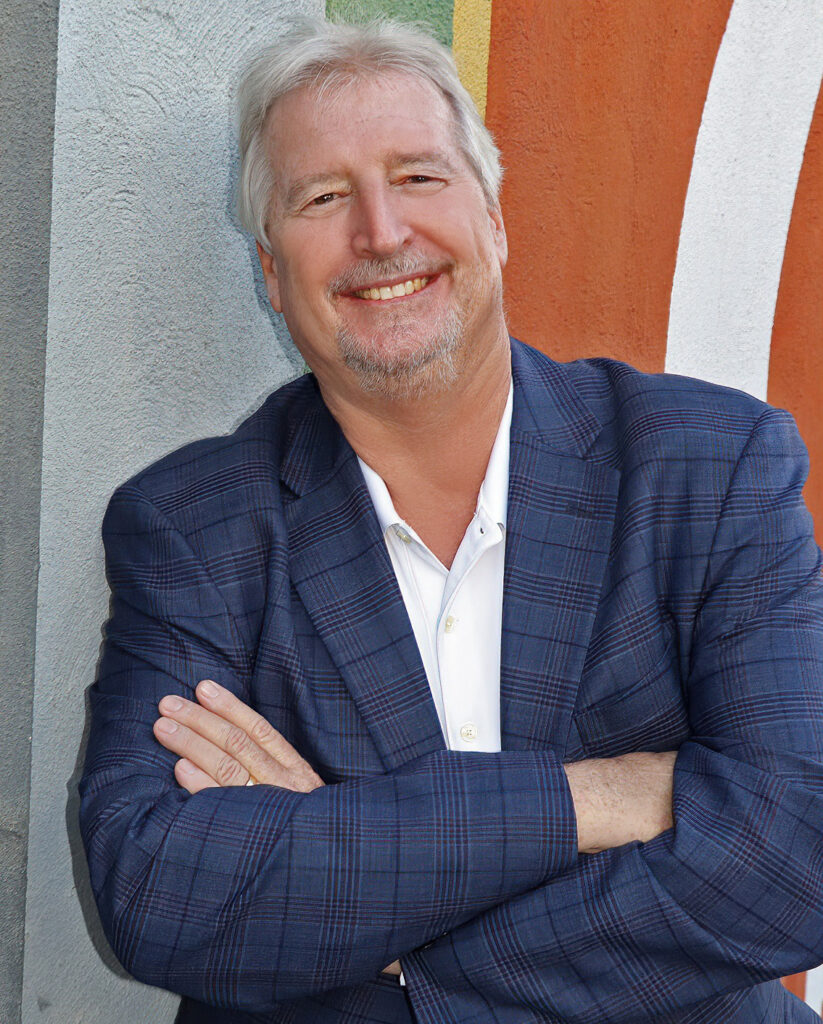 Photo Credit: Wallace Clark
Michael Hearns is a Miami native and a former 27-year veteran South Florida police officer and detective. He spent a decade of his career undercover, investigating large-scale cocaine trafficking and high-volume money laundering cases. He was cross-designated with multiple police and federal agencies, and he is a certified DEA instructor. He has a master's degree in Investigative Criminal Psychology. He has worked and consulted on multiple serial offender homicide cases. Since retiring from law enforcement, his experience and knowledge are highly valued as a technical advisor for motion pictures and television. He is a movie producer and an adjunct professor at multiple universities within the United States. As the author of the Cade Taylor series of books, Michael Hearns has created a complete new genre in the detective fiction realm: "Dark Tropics